As a small, local, family business, we cannot begin to express how much we appreciate your support during this challenging time. Since the beginning of the Covid-19 crisis, your safety and the safety of our staff has always been, and will continue to be, our #1 priority. We have used this time to learn, prepare, teach & train for the new travel regulations. Below you can find our new health & sanitary protocols for our private transfers & tours.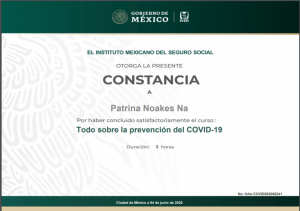 All of our vehicles will be thoroughly cleaned & sanitized between each service with hospital grade cleaning products. (We have only ever offered private transfers and will continue to do so)
All of our employees have taken courses in the prevention of Covid-19, and received official certification from the Mexican government to operate safely.
We will have daily employee health screenings with temperature checks.
Carbon air filters for AC's that kill viruses have been installed in all of our vans.
Our airport greeters and drivers will be wearing face masks and face shields .
You will be provided with hand sanitizer before entering the vehicle & all vehicles have extra hand sanitizer on board for your safety and convenience.
We have an alcohol based spray for the bottom of your shoes before entering the van.
Our drivers will spay and air sanitizer in the van before you enter.
We will ask if you would like us to spray your luggage with an alcohol solution.
We kindly ask that our clients wear masks when in the vehicle. If you do not wish to wear a mask, we will ask you to please abide by social distancing regulations and ride in the middle or passenger side seats so you are not directly behind the driver.
You have the option to use AC, windows, or a combination of both.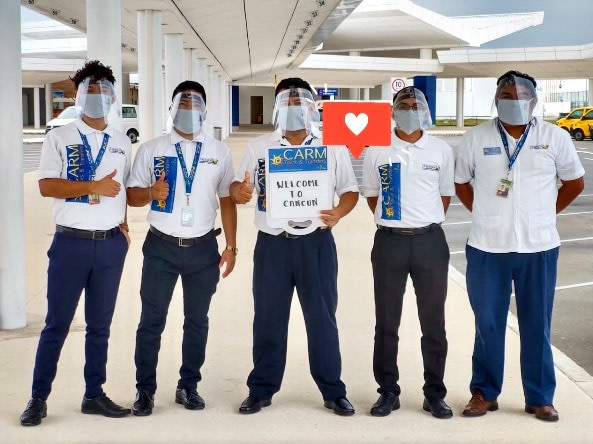 Our ENTIRE customer service staff also dedicated their full time work hours during this crisis to giving back to our community on Isla Mujeres. CARM supported various families privately with food donations, and headed up Isla Animal's Pet Food Project. This project was created to provide free pet food & flea/tick medicine delivery to residents so people can use their money for food/bills for their family and avoid abandoning pets on the street (This also included a 2 day free spay/neuter clinic). We also worked with groups delivering food for residents, offered future services as prizes for raffles/auctions to raise funds for unemployed residents and for a local child in need of a kidney transplant. Giving back to our home community is very important to us!
We look forward to seeing you again soon in paradise.