Private Transportation Direct from the Cancun Airport to the Puerto Juarez
Isla Mujeres ferry dock
One Way Arrival $39
One Way Departure $39
Round Trip $69
*Include all infants/children in the total # of people
One Way Arrival $45
One Way Departure $45
Round Trip $79
*Include all infants/children in the total # of people
One Way Arrival $49
One Way Departure $49
Round Trip $89
*Include all infants/children in the total # of people
**Ferry Tickets are not included in the prices above. You can add on ferry tickets at check out.
Clicking Book Now will forward you to our main site CancunAndRivieraMaya.com
Book online and pay securely with your choice of PayPal or credit card. We'll send you the confirmation email vouchers to print and bring with you to Cancun. The vouchers have all the details you need.
Isla Mujeres Ultramar Ferry FAQ
If you book your airport transportation with CARM Transfers, you have the option to add on ferry tickets to your order. The driver will hand you the physical ticket. You'll scan it once to board going to Isla. MAKE SURE TO KEEP YOUR TICKET! You'll scan the same ticket again to board the ferry coming back to Cancun
If you loose your ticket, you will be responsible for purchasing a new one.
If you decide to not purchase a ferry ticket through us, you can buy one at the ferry dock for $565 pesos per adult, round trip.
Ultramar Ferry Ticket Pricing
Child Ticket Policy
Babies up to one year old ride free. (You must get an infant boarding pass in the ticket office at the terminal. Infant ID required.)
Babies over one year old & all children who are under 3'-10" of height are qualified to purchase a Child's ticket
All children over 3'-10" of height are required to purchase an adult ticket
If you buy your ferry tickets at the ferry terminal ticket counter, they cost 565 pesos per person round trip. Leaving Isla Mujeres, the first ferry departs the island at 6:00 AM, with our pick up time at 6:20 AM. If you have an early departure flight time (9 AM or earlier), you may want to leave Isla Mujeres the night before your flight and stay in a hotel in Cancun or close to the airport. We can provide pick up from ALL locations in Cancun 24 hours a day.
The ferry schedule has been in a constantly changing since the beginning of COVID. For the most updated info, check out their website here or their Facebook page will post updated schedules frequently.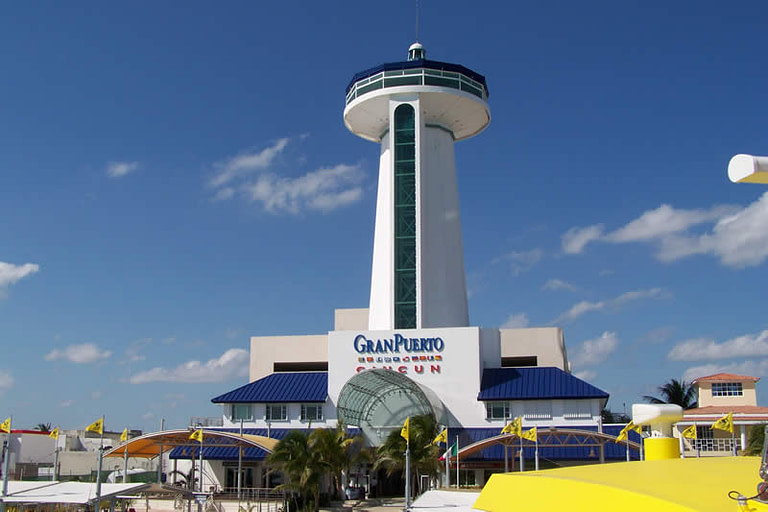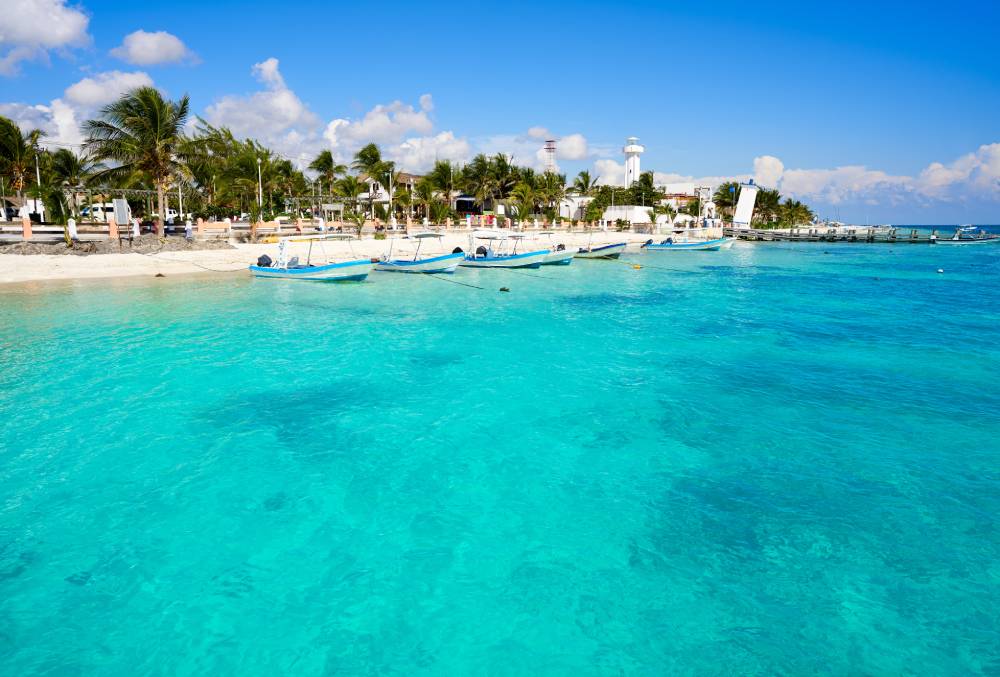 DETAILS:
* Private airport transportation...no waiting on others, no other hotel stops
* We will track your flight and meet you right outside the airport terminal.
* Our vehicles have AC and are fully insured and authorized by the Cancun Airport Authority
* Price includes all taxes, fees and parking (tip not included)
* Prices are per VEHICLE, not per person
* You can add on COLD WATER for only $1 each and/or COLD BEER for only $2 each. We'll have it in the vehicle for you. Available on Arrivals transfers only.
* CARM does not offer shared transportation.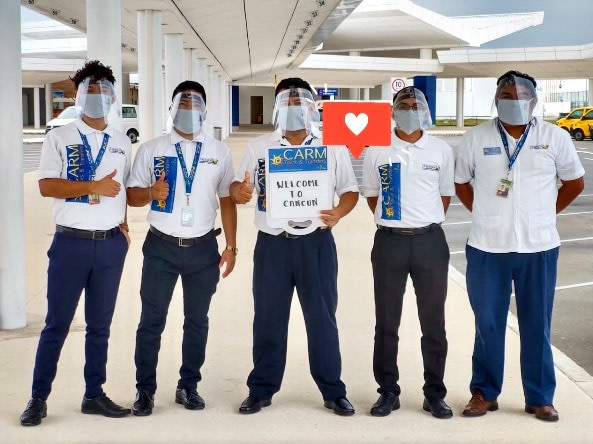 Frequently Asked Questions
How do we find our driver?
We have staff at the airport to greet you. They hold a sign with your name and our logo on it. Our staff is waiting OUTSIDE for you. If you have any problems locating your greeter, just call us at 407-284-1673 or local in Cancun 273-2970.
Who do I pay, how and when?
At time of booking you can choose either credit card or PayPal to pay in full for your transportation. Price is total, not per person, and it includes flight tracking & airport greeting, parking, taxes & insurance. It does not include tip to the driver.
What if we can not find our driver or greeter?
Our staff is always there, but they may be helping others. Just look for your name on the sign and our logo. If you still cannot find them, do not delay in CALLING US. We are here to help you! All of our contact phone, text & Whatsapp numbers are on the bottom of your confirmation vouchers that were emailed to you.
Flight delays / cancellations / changes:
Call or email us. We need to know about any changes to your flight. You will have more updated info than we do here in Cancun
Do you have child seats?
Yes, you can request a baby car seat for your child, no charge. They are rated for up to 40 lbs. front-facing or 30 lbs rear-facing.
Can you do other services such as taking us to a restaurant or to Wal-mart before going to our hotel?
Of course! Just email us your request and we will give you a quote. Wal-mart trip is an extra $35 for 1 hour, which is usually sufficient time. This needs to be booked ahead of time.
Can you have drinks waiting for us in the vehicle?
Yes, we offer cold bottled water for $1 each and cold beer for $2 each. You can add this onto your transfer order in the shopping cart.
Do you take people to other cities or just Cancun?
We take you almost anywhere! Please click on the other destinations above. Email us for a price if you don't see your town.
What is the usual tip?
I like to tip the driver about like I do a waiter…make it a percentage of the total based on service. Tipping is a personal thing, you can tip as little or much as you want. This is just my suggestion. Basically for Cancun hotels $5 to $10 is a good tip. IF you are traveling further into the Rivera Maya you might want to tip a little more. The drivers know they must earn any tips.
Transportation to the Ultramar ferry to Isla Mujeres
We are the only website for airport transfers, tours, info, photos & videos owned and operated by American expats living in Cancun. We are available by phone, email or live chat everyday to help you plan your vacation. Our customer service is priority #1. We want to EARN your business for years to come. Just ask our customers! Check out our testimonials, Ranked #1 on Trip Advisor!
The Cancun Airport can be a chaotic, crazy swarm of people. We take the guess work out of your arrival to Cancun with detailed instructions on where to find the greeting representative that is tracking your flight and waiting to take you to your private vehicle.
Pay for your transportation securely online with your choice of credit card or PayPal.
What to expect at the Cancun Airport:
WARNING! 

There are a lot of scammers at the airport that will tell you that your CARM Driver left. 
This is not true, obviously. The scammers pretend to call "our office", telling you that you will get a refund. DO NOT GO with anyone unless they are a CARM Transfers representative in uniform and they have your name on their list. Our representatives are at the airport all the time.
Contact CARM Transfers
Feel free to contact us with any questions. We are here to help!