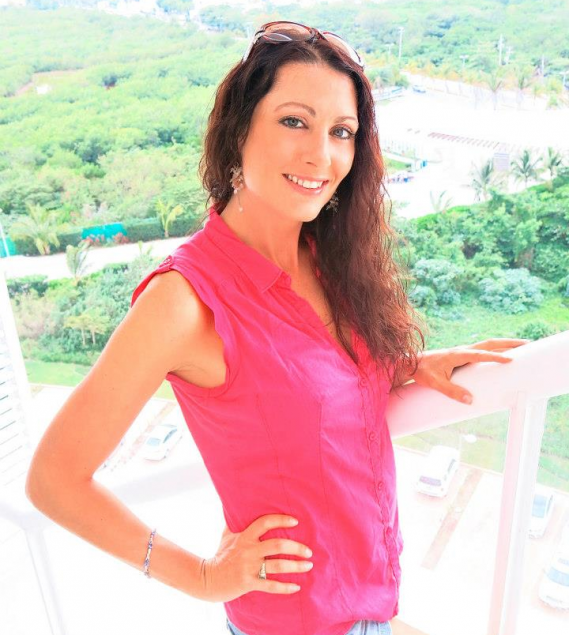 About CARM Transfers
Hi! My name is Trina. I moved to Mexico with my husband in 2003. We were in search of a simpler life and we found it! Cancun was amazing, yet trying at times. I worked for an Airport Transportation company and I learned a lot. After 8 years working there, I decided to go out on my own (SCARY!) but we made it work.
CARM, short for Cancun And Riviera Maya was born. I have 2 websites that both serve customers for booking.  CARM TRANSFERS and CancunAndRivieraMaya are my babies.
Unfortunately I lost my husband to cancer in 2015. Anyone who has lost someone to cancer understands the pain, suffering, and extreme loss.
CARM Transfers has been a wonderful endeavor for me. I'm passionate about providing the BEST service, employing the BEST staff, and I feel really good about it! If you have any questions or comments, I would love to hear from you.
CARM is dedicated to giving back to the community
Our ENTIRE customer service staff also dedicated their full time work hours during the pandemic to giving back to our community on Isla Mujeres. CARM supported various families privately with food donations, and headed up Isla Animal's Pet Food Project.
This project was created to provide free pet food & flea/tick medicine delivery to residents so people can use their money for food/bills for their family and avoid abandoning pets on the street (This also included a 2 day free spay/neuter clinic).
We also worked with groups delivering food for residents, offered future services as prizes for raffles/auctions to raise funds for unemployed residents and for a local child in need of a kidney transplant. Giving back to our home community is very important to us!